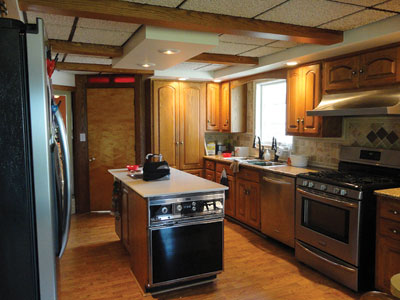 Kitchen
Good cook'n starts right here in our kitchen. Plenty of fruits, vegetables with the meat and potatoes. Our cooks serve balanced meals from scratch including pasties, pizza, enchiladas, deep dish tacos, lasagna and manicotti. Fresh fruits are always available.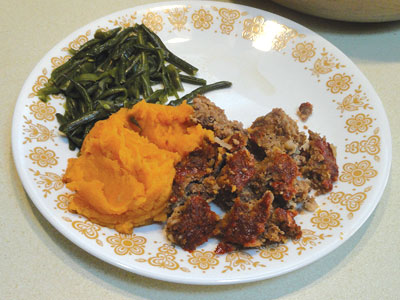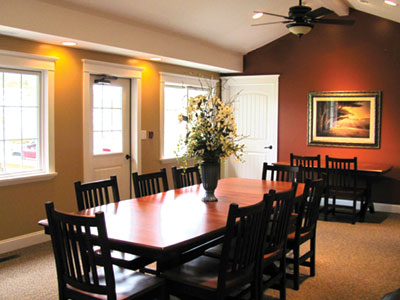 Dining Room
Our dinning room and recreation area provides a family atmosphere.
Living Room
Our social area, Each shift has personal caregivers certified in first aid and CPR.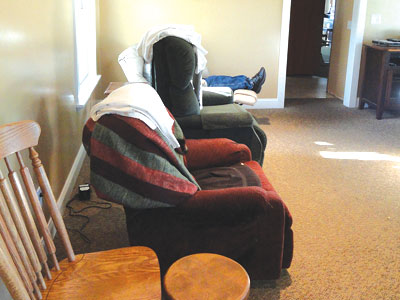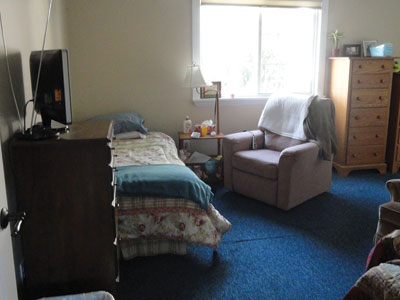 Bedrooms
Our Private and Semi Private Suites are comfortable, relaxing, and each have their own private bathroom.